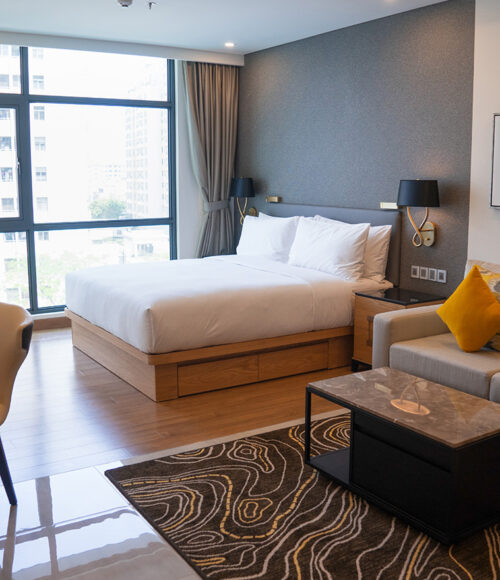 Delux hotel provides a range of services to ensure the comfort and satisfaction of their guests. These services can vary greatly depending on the type and class of the hotel, but some common hotel services include:
1. Accommodation: This is the primary service of Delux Hotel. We provide a comfortable place for guests to stay, from basic rooms to luxury suites.
2. Food and Beverage Services: On-site restaurants, bars, and room service, providing a variety of food and drink options to guests.
3. Concierge Services: A concierge can help guests with a range of services, from making restaurant reservations, arranging for spa services, recommending nightlife hot spots, booking transportation (like taxis, limousines, aeroplanes, boats, etc.), procurement of tickets to special events, and assisting with various travel arrangements and tours of local attractions.
4. Housekeeping/Cleaning Services: We provide daily cleaning services to the rooms. They also provide laundry and dry cleaning services.
5. Recreational Services: Recreational facilities like a swimming pool, gym, spa, game room, garden, and other amenities for the guests to enjoy are available.
6. Business Services: For business travellers, services like meeting rooms, conference facilities, high-speed internet, and business centres are available.
7. Transportation: Delux offers shuttle services to and from airports, or to certain popular spots in the city.
8. 24-hour Front Desk: The front desk is available 24/7 to assist guests with their needs, including check-in/check-out, queries, complaints, and more.
9. Security: our services include security services to ensure the safety and security of their guests.
These services are designed to enhance the guest's experience, making their stay more enjoyable and convenient.